EU General Data Protection Regulation
At Lowe Bros (The Company) we are aware of the current interest in GDPR and have been preparing by looking at the data we hold and assessing its relevance to the new law. We aim to abide to all currently applicable European and UK legislation.
What data do we store?
For our clients; we only store the basic minimum of information and there is limited personally identifiable information within our database or applications. The data items include, work contact phone numbers, names and address of clients along with financial details for billing systems.
For our employees; we hold pertinent personal details relevant to a person's employment.
For our suppliers; we store relevant purchase history, financial and contact details.
What do we use your data for? 
The Company hold data for the legitimate purposes of;
providing services to our clients (waste management and associated financial processing)
employment of personnel (record keeping, remuneration and administration)
purchase of services and supplies (asset inventories and service schedules)
Processing your data
The Company are the data controller and we process your information ourselves; that means we do not engage third parties to look after the data you entrust to us. We routinely update data and clear out old records, maintaining transaction history as required. We actively rectify inaccuracies in the information we hold.
How do we protect your data?  
There is a requirement to provide appropriate and adequate security and protection to your data. We employ security tools and devices to offer protection to the data we hold and are certified to ISO 9001 which requires that we have systems in place to manage documentation.
Where Do You Stand?
As a client or employee, Lowe Bros commit to protecting your rights and process your data fairly within the limitations of the legislation. If you wish to contact us, you can email us at info@lowebrothers.co.uk
What's Next?
Lowe Bros strive to deliver dependability to our clients. We continue to monitor GDPR as it moves to become more clearly defined over the next few months. We will introduce controls and operational changes where necessary to comply to the new legislation and will keep our clients, employees and suppliers informed throughout the process.
26th February 2018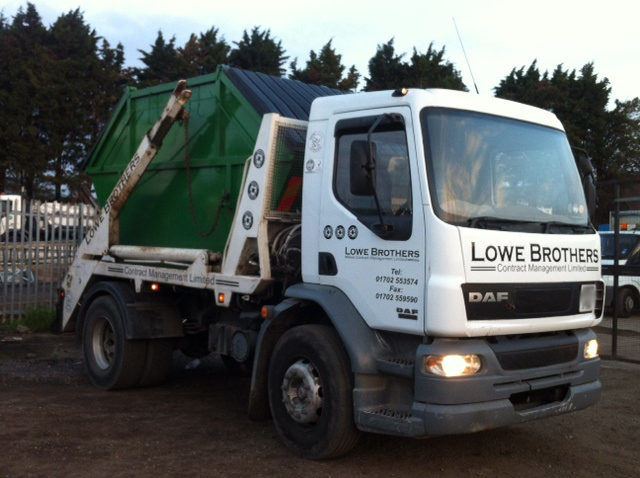 DATA PROTECTION POLICY
Lowe Brothers Contract Management Ltd is registered under the Data Protection Act.
General Statement of Lowe Brothers Contract Management Ltd's Duties and Scope
Lowe Brothers Contract Management Ltd is required to process relevant personal data regarding members of staff and customers as part of its operation and shall take all reasonable steps to do so in accordance with this Policy.
Data Protection Controller
Lowe Brothers Contract Management Ltd has appointed the Company Secretary as the Data Protection Controller (DPC) who will endeavour to ensure that all personal data is processed in compliance with this Policy and the Principles of the Data Protection Act 1998. The Freedom of Information Act 2000 and the Protection of Freedoms Act 2012 are also relevant to parts of this policy.
Lowe Brothers Contract Management Ltd recognises The General Data Protection Regulation (GDPR) (Regulation (EU) 2016/679) adopted 27 April 2016, the two-year transition period and the application date of 25 May 2018 and is actively working towards compliance with that directive The Principles
Lowe Brothers Contract Management Ltd shall so far as is reasonably practicable comply with the Data Protection Principles (the Principles) contained in the Data Protection Act to ensure all data is: –
Fairly and lawfully processed
Processed for a lawful purpose
Adequate, relevant and not excessive
Accurate and up to date
Not kept for longer than necessary
Processed in accordance with the data subject's rights
Secure
Not transferred to other countries without adequate protection